Contact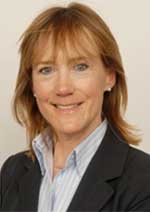 SPC-IR has extensive experience of working with many of the leading Nordic corporates.
Jane-Astrid More – Director
Jane is recognised as one of the leading IR professionals in London. She has spent the last 20 years specialising in investor relations and advising corporates across the Nordic Region, providing international best practice advice and implementation.
Many of her current mandates include advisory on equity story messaging, presentation delivery coaching for senior management, sentiment perception research, benchmarking analyses, as well as Capital Markets Days and roadshow support.